About Swanton
We'll Take Your Comfort Under Our Wings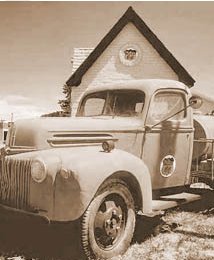 Since 1977, Swanton Energy Services has been helping New Jersey residents' serenity come in for a smooth landing. From delivering outstanding residential and commercial HVAC services to providing effective energy solutions, you can count on our professionals to go out on a limb to protect your nest.
Why Choose Swanton
Under our wings, you get the best of both worlds: professional, top-notch service and the family-friendly feeling of a hometown company. But that's not all. Get an aerial view of why you should choose Swanton here.
Meet Our Team
There's a reason why our company stands out from the rest: It's our crew. With immeasurable industry knowledge and a firm dedication to keeping customers satisfied, our wingmen will help you take control of your roost, again.
Our Service Areas
Need service? View our service areas to see if you're within our wingspan.