Repairs
Keep Your Serenity in Tune
Is your unit singing its swan song? According to an ancient belief, a swan will sing a beautiful yet mournful melody just moments before its death. Well, believe it or not, your HVAC unit does, too—minus the beautiful part.
$50 Off Any Repair Over $400
Save $25 On Repairs Under $400
*Does not apply to diagnostic fees, routine maintenance visits, warranty service or Comfort Shield members
You see, before your heating and cooling system closes the curtains on its operation, it'll deliver a farewell performance that will trumpet pitchy temperatures throughout your home, generate piercingly high electricity bills and treble the need for repairs.
Luckily, with Swanton Energy Services on your side, you can stop your HVAC unit from carrying out this funeral dirge. We're the experts more than 500 of your Atlantic Highlands neighbors trust for heating and cooling repair services.
Our local team will not only address your unit's issue quickly, but, because our techs are NATE-certified, you can rest assured that your unit will be repaired properly, too. That's because, in order to earn this prestigious certification, our techs had to undergo vigorous coursework, thorough training and then pass a specialized exam. But, in turn, this NATE-certification stands as a promise that our team possesses the top-of-the-line knowledge and proficiency that's needed to perform reliable HVAC repairs and services flawlessly. Now that's peace of mind within itself!
Face the Music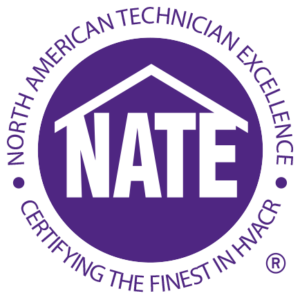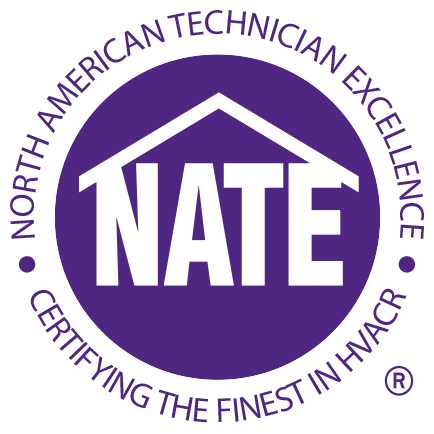 Your systems won't just belt out a tune before their final operation. They'll also sing melodies every time their wellbeing starts going into a tailspin.
From hot and cold spots to loud noises and foul odors, being attuned to these repair warning signs allows you to catch problems early and address them before they escalate into larger issues or—worse—complete system failure.
But that's not all. Getting your system back on key:
Protects your budget from more costly issues
Lowers your utility bills
Improves your system's operating efficiency
Extends your equipment's lifespan
Swanton Drums up Support for You With Our Repairs
At Swanton, our swift repair services are designed to delay your HVAC unit's swan song and keep your serenity on course. So, when your system needs a repair, fill out our online form or call us at 732-708-7926 and you can count on our NATE-certified technicians to swoop in to help right away!
Regular hours of operation
$89 diagnostic fee*
Monday – Friday 7:30 a.m. to 4:30 p.m.
After-hours service
$119 diagnostic fee**
Call 732-708-7926 and follow prompts. If you have an urgent need, choose to speak to a representative. If a team member does not answer directly please leave a message and your call will be returned shortly.
If you leave a message in the general mailbox, your call will be returned during normal business hours. 
Winter hours for emergency service
Technicians are on call Nov. 15 to April 15
Monday – Sunday 4:30 p.m. to 12:00 a.m. 
Summer hours for emergency service
Technicians are on call June 1 to Sept. 30
Saturdays only  7:30 a.m. to 6 p.m.
Closed Sundays
*Service plan members pay no diagnostic fee.
**After-hours diagnostic fee reduced to $69 for Silver, Gold and Oil service plan members and $0 for Platinum plan members.