Installing ductless air conditioning in Atlantic Highlands, NJ will be a piece of cake. In comparison to central AC systems, each mini split AC unit only takes several hours to install. The outdoor unit will be connected to the indoor one with power cables, refrigerant tubing, electrical wiring and more. You'll be able to use the mini split basically on the same day. In addition, our team will clean up after we leave, so your home remains just as clean as when we first arrived.

Unlike central AC systems, ductless air conditioning cannot cool down the entire home all at once. Instead, each unit will only be able to cool down a specific volume of space depending on its capacity. If you have several rooms in your home, you'll need to install a mini split AC in Atlantic Highlands for each room. We recommend getting a system that has at least 20 BTUs for every square feet of space. These systems are quite powerful and can quickly cool down the specified space.
Advantages of Installing Ductless Air Conditioning
Since a mini split system does not rely on any custom ductwork, it's a lot more efficient. You'll find that you'll save a lot on your energy bills. Approximately 20% of energy is often lost through the ductwork in central AC systems! In addition, many ductless systems have more features, like smart thermostat compatibility, noise reduction technology and built-in, self-diagnostic tools.
If you are looking to install an AC system, there are many benefits that you can enjoy from a mini split system:
Are incredibly energy efficient
Come with a lot of added features
Are easy to install, repair and maintain
Offer integrated zoning for better temperature control
Provide quiet, or even silent, operation
Reliable Mini Split AC in Atlantic Highlands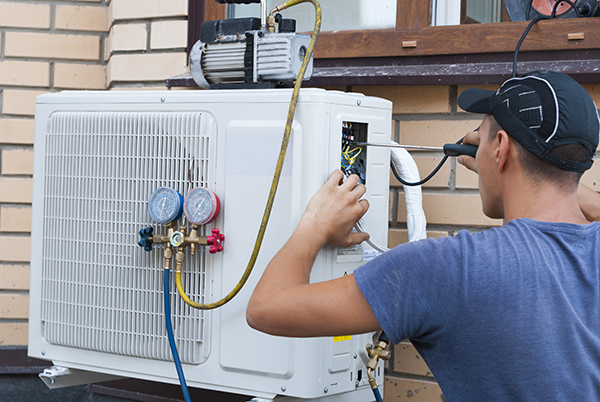 Swanton Energy Services started in 2015. Our NATE-certified heating and cooling team has a lot of experience in installing various makes and models and have the training and experience needed to elevate your comfort at home. We are a locally-owned and operated business that backs all our work with a 100% satisfaction guarantee. You can rest assured that we are able to meet some of the highest levels and standards. More importantly, we'll take the time to help you find the perfect mini split AC for your home!
If you are looking to install ductless air conditioning in Atlantic Highlands, reach out to Swanton Energy Services today for more information!
We also offer ductless air conditioning services in: