Duct Cleaning
Top Duct Cleaning in Atlantic Highlands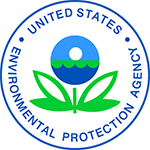 Are your air ducts dirty or clogged? Have you noticed mold in your furnace or AC system, an unexplained increase in your heating and cooling bills, or an extremely dusty home? If you are searching for a dependable and professional duct cleaning service in Atlantic Highlands, NY, look no further than Swanton Energy Services. Homeowners in Atlantic Highlands can always trust our skilled and experienced technicians at Swanton Energy Services. The summer and winter weather in Atlantic Highlands can be harsh on your air ducts, making them dirty over time. We have been in the industry since 2015, making us your ideal partner for dirty ducts in your house.
Why choose us:

EPA certification
Energy Star-certified products
Free estimates
NATE-certified technicians
Building Performance certification
Atlantic Highlands' Dependable Duct Cleaning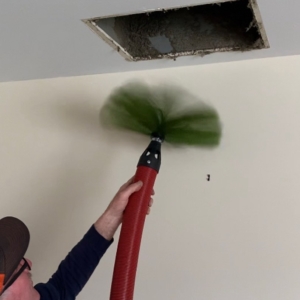 Clean air ducts afford plenty of benefits ranging from better performance from your central heating and air conditioning systems to improved air quality. At Swanton Energy Services, we value your home's comfort, so if your ducts are dirty, give our qualified team in Atlantic Highlands a call. We will send our friendly technicians to your house to inspect your ducts and clean them. Our team will not leave your residence until they discover the cause of your clogged ducts and clean them. We guarantee you 100% satisfaction with our cleaning services.
Several signs indicate it is time to clean your ducts. If you notice any of these red flags, turn to us right away for a professional cleaning service for efficient air ducts.
Signs your ducts need to be cleaned:

Mold presence
Ducts infested with insects

Dusty registers
Rising energy costs
Air ducts are integral in circulating air from the heating and cooling system throughout your home. Swanton Energy Services offers professional cleaning services in Atlantic Highlands to increase your ducts' lifespan and improve your indoor air quality. Our cleaning service removes all odors, ensures a cleaner living environment, and minimizes irritants and allergens. Our NATE-certified technicians use thorough cleaning methods like the vacuum and agitation technique. At Swanton Energy Services, we can also seal the ducts after cleaning them.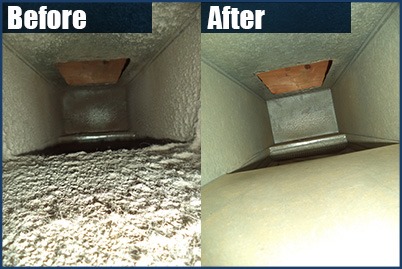 Your Duct Cleaning Team
At Swanton Energy Services, we are proud to be the best at cleaning ducts in Atlantic Highlands. You can rely on our well-trained technicians regardless of the severity of dirt in your ductwork. We have built our reputation over the years by getting every job done right the first time and arriving on time to appointments. We will not consider our cleaning job done until you are satisfied with our work.
Looking for ductwork cleaning? Contact Swanton Energy Services in Atlantic Highlands today to book an appointment with our qualified technicians.