Indoor Air Quality
Protect Your Nest's Air From Predators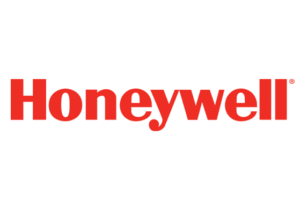 There's more to attaining full-fledged comfort than maintaining the perfect temperature. You must control the quality of your indoor air, too.
You see, hiding in your home are harmful airborne contaminants that are threatening the quality of your indoor air and, ultimately, your health. But, thankfully, Swanton Energy Services can help you land the clean, fresh indoor air you deserve with our powerful indoor air quality services.
Air Duct Cleaning
Our thorough air duct cleaning services are designed to remove allergens, pathogens and other substances that are lurking in your ductwork. These substances can cause allergic reactions, breathing difficulties, infections, diseases and more! Say goodbye to pollen, mold, bacteria, pet dander and dust—and hello to fresher, cleaner, healthier air today!
Air Purification & UV Purifiers
Chemical vapors, microbes, mildew, viruses, bacteria, dust, dirt, pollen, allergens and other harmful pollutants are ruling your roost. This is causing your health to take a nosedive. Luckily, our air purification services will help you catch your breath by eliminating those unwanted airborne intruders—for good.

$75 Off Air Purifier Installation (regularly $999)
Or get an air purifier for $800 when you also upgrade your heating/cooling equipment!
Stay cool and breathe clean air with a virus- and bacteria-killing
in-duct air purifier! Expires 11/30/20
Air Filtration
Airborne contaminants do more than harm your health. They peck away at your heating and cooling system's wellbeing, too. So, if you're looking to protect your unit from major performance issues and your budget from costly disasters, then our air filters are a "nest"cessity.
Humidifiers
From itchy skin to cracks in wood furniture, there's no denying dry air will ruffle your feathers. But it doesn't have to be this way. Our humidifiers will feed your indoor air the moisture it needs. In fact, you'll find yourself perched on a higher branch of comfort.
Dehumidifiers
If excess humidity is a problem in your home, the potential for serious consequences is high. But, from mold and mildew to your HVAC unit working harder than it has to, our dehumidifiers will make these issues take flight.
Ventilation Systems & Energy Recovery Ventilator Systems
It's time for poor comfort, heat loss and little control over your space's air quality to fly the coop—and our HRV and ERV systems can help. By exchanging indoor air with outdoor air, this system means a fresh breath of serenity for your health, your home and your budget.