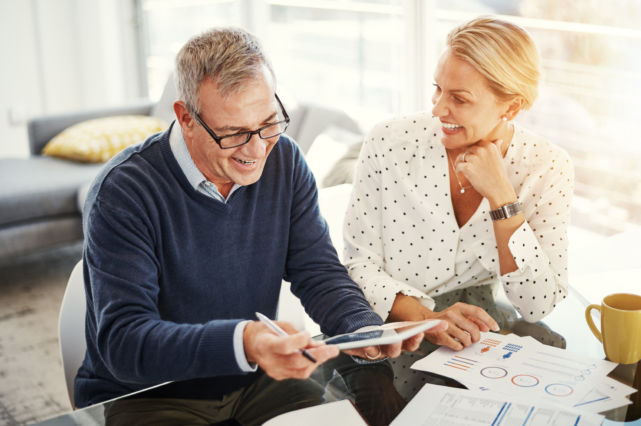 You Hit the Jackpot!
Discover How to Save Green on Our Golden Services
A rainbow may lead you to a pot of gold. Or it may not. However, at Swanton, you're guaranteed a journey that will lead you to richer comfort, a wealth of savings and total peace of mind.
Not only does our HVAC company provide the full spectrum of heating, cooling and IAQ services you need, but we also offer ways to make them more budget-friendly.
Golden System Performance for a Greener Price
Staying on top of maintenance needs for your air conditioning and heating systems allows them to continue operating at their best for years to come. It also leads to:
Longer system lifespan
More efficient operation
Lower operating costs and energy bills
Increased comfort with equipment that cools, heats and dehumidifies more proficiently
Cleaner indoor air quality for healthier air to breathe
… And so much more!
Although the benefits associated with seasonal inspections and frequent checkups add up, so does the cost of this upkeep. Fortunately, our Comfort Shield Service Plans help make it more affordable for you to care for your HVAC equipment.
When you join one of our plans, you'll receive exclusive discounts, priority service, $25 loyalty credits each year that can be applied toward a major component replacement and more—all for a low monthly payment.
Check out our four plans to find the one that's right for you.
Your Lucky Break for Replacements, Major Repairs & More!
Although HVAC equipment is durable, it's not indestructible. A major repair or system replacement can take a huge toll on your budget. Fortunately, at Swanton, we offer an easier way for you to pay with our HVAC financing options.
Or, you can take advantage of the New Jersey Natural Gas SaveGreen Project. When you upgrade to high-efficiency HVAC and water heating equipment through SaveGreen, you can choose to receive up to $1,800 in rebates or to finance up to $14,000 at 0 percent APR for five years. Visit our site to learn more about SaveGreen.
Service, Pricing & Care That's as Good as Gold
Trying to find an HVAC company that cares about your comfort can feel like you're chasing rainbows. That is, until now. At Swanton, our professionals have hearts of gold. You can count on our technicians to be honest, fair and always have your best interest in mind. To learn more or to embark on a journey with us that will guarantee your comfort, contact Swanton online or call us at 732.708.7926 today!