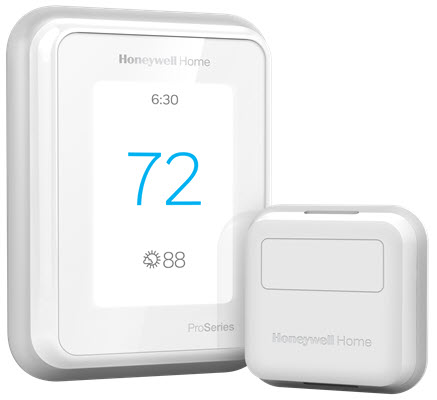 The Benefits of Smart Homes
We live in the heyday of technology development, and there is no better evidence of this than the existence of smart homes. Have you been considering turning your home into a smart home? It's much easier than you think. Here are four smart home benefits that you need to be aware of concerning smart ACs and other home comfort systems.
1. Operate Your Home's Functions Remotely
Experienced electricians Bentleigh can upgrade your old home to a smart home with a smart AC that will give you an unbeatable ability to operate your home's functions remotely. Thus, you can turn on or off your smart HVAC system from anywhere globally and do other stuff like open and close your windows and turn on and off the lights during the night. A smart home will also let you know the temperature of your home's interior so that you can set your smart AC perfectly, if this sounds like something you'd want to have at home then make sure to get the best Home Automation Services in Juno, FL or in any other area that you live, 
This gives you the freedom of traveling anywhere and staying as long you want without having to worry. Traditionally before taking a vacation, you had to figure out the perfect settings for your AC so that you don't find your home messed up when you came back.
2. Unbeatable Energy Efficiency
Standard AC units are known to have a high energy consumption capacity, leading to frightening electricity bills. The problem is more pronounced if your home has an older AC because they consume more energy than the modern AC. Therefore, some manufacturers have recently started taking steps to make modern air conditioning units more energy efficient.
However, a smart home lets you install a smart AC, which offers unbeatable energy efficiency. This is because, unlike traditional houses, a smart home will give you the ability to have finer control over the different smart electrical equipment in your home. Thus, if you left your house with your AC still running, and you fail to do so, you can switch it off. Therefore, you won't have to worry about a high electricity bill. And to fully maximize the energy-efficiency of your ac unit, it needs an annual ac repair and tune-up service.
3. Access to an Auto-Restart Function
A smart home allows you to access an auto-restart function on most of your smart home electrical equipment. This means that if there is a power outage and the power later comes back, your AC unit will automatically restart and restore the setting it had before the power outage.
Moreover, the smart HVAC can detect when power surges or continuous power outages occur and shut down until the power supply is stable again, even when you are not home. This minimizes the chances that your smart AC will suffer damage from the power irregularities, saving you from a hefty replacement cost. In case you should need a repair, look for a reputable company that offers air conditioning services that have experienced personnel. The smart home will also notify you of the power fluctuations through your smartphone. Traditional homes and convection ACs can't do the same.
4. Access to Home Management Insights
You will have access to home management insights when you upgrade to a smart home, something that's non-existent with a conventional home. The home management insights can cover the following six factors:
The amount of energy each of your electrical appliances and equipment consume
The electric appliances and equipment that show signs of a malfunction
Tips on how you can optimize your homes energy efficiency
The hours you spend at home and away
How to improve your home security with Deep Sentinel
Reminders to pay bills, do cleaning, and when running low on other necessities
Thanks to these insights, you can avoid costly repairs on malfunctioning electrical equipment in your home like your HVAC. This is because you will know your AC has a problem as soon as it happens. Therefore, you will have a superior home comfort experience. Electricians (learn more about Big Family here) can help you make your home a smart one by changing your electrical system to Electrical grounding in Midlothian, TX or any other location, this system is great for smart homes because grounding helps protect you and your home from the dangers of damaged circuits or electrical overloads. You may also look for contractors like this residential electrician in Steilacoom, WA for GFCI outlet installation or electrical outlet installation in Lafayette, IN and other electrical concerns.