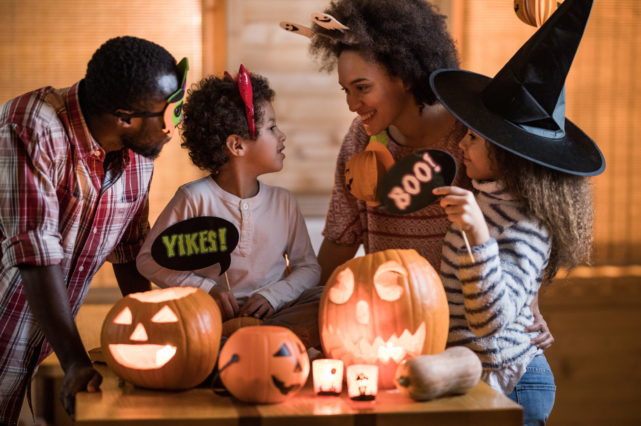 Let the 'Haunt' for a Healthier Home Begin
Protect Yourself From These Frightening Creatures
Homeowners beware!
It's not the spooky things lurking outside this time of year that should send chills down your spine. It's the harmful airborne contaminants that are roaming through your home. From bacteria to dust to allergens, these dangerous airborne contaminants are not only putting the quality of your indoor air in harm's ways, but their presence has horrific affects on the health of your HVAC unit and your wellbeing, too! So to remain healthy it is better to contact painters from https://www.myhousepainter.com/painters/florida/ to avail germ free and pollution free painting .
To protect your home comfort from landing in an early grave, turn to Swanton Energy Services. With our menu of IAQ products and services, we'll help you scare away chemical vapors, mildew, dust, allergens and other airborne monsters. Better yet, we'll ensure they never return!
Here's how we can help you "haunt" down a safe home and at the same time make your home healthy.
Get 'Pump(kin)ed' About Purer Air
Indoor contaminants do more than curdle your blood. They diminish the quality of your home's air and can have frightening effects on your health. This includes:
Headaches
Dizziness
Respiratory infections
Throat & ear infections
Common colds
Flu
Asthma
Allergies
Coughing & sneezing
… And more!
Put these contaminants to rest by installing an air purifier in your home. Designed to protect your health, this device pulls in contaminated air and effectively removes any harmful particles or pollutants before recirculating the air into your home. It's spooky how quickly you'll notice an improvement in your health after breathing in cleaner, healthier air.
You'll also be treated to:
A more energy-efficient home
Improved heating & cooling system performance
Increased energy savings
A space where asthma, allergies and other respiratory conditions are unwelcome
… And more!
You can also avoid costly plumbing repairs and damage if your drains are free of clogs. By regularly maintaining your drainage system, you will be less likely to face serious plumbing problems in the future. Hiring a professional Drain Survey London company or an emergency plumber can save you money in the long run.
'Bats' Off for a More Dependable HVAC Unit
It's not just the affects airborne contaminants have on your indoor environment and your wellbeing that you need to worry about. It's the distress it causes your HVAC unit, too! You see, airborne contaminants sink their fangs into comfort systems and drain their wellbeing. This reduces their efficiency and leads to major performance issues.
But have no fear. Air filters are here! Installed inside your heating and cooling system, this IAQ device sifts out dust, dirt, pollen, pet dander and other large particles as the air passes through your unit. This cleaner air results in better airflow, which reduces how hard your unit has to work to keep your home comfortable and leads to:
Increased energy efficiency
Lower utility bills
Longer lifespan for your system
Fewer costly repairs
… And so much more!
Let's Resurrect Your Peace of Mind
At Swanton Energy Services, we make it scary easy for you to take back control of your home from harmful airborne contaminants. To attain a "spooktacular" difference in your home, your health and your HVAC unit's performance, fill out our online form or call us at 732-708-7926 today!