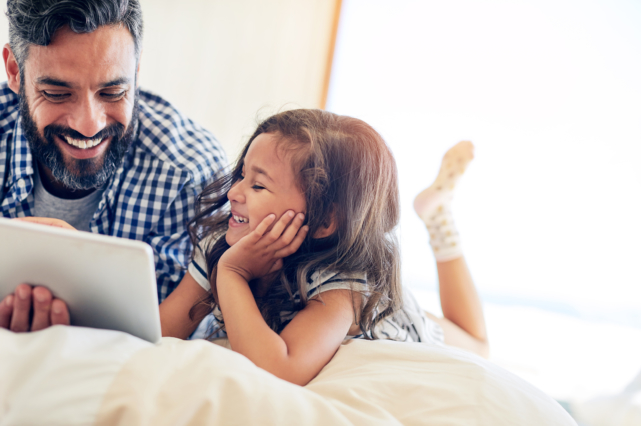 Ready to Embark on a Journey of Comfort and Savings?
Learn the Benefits of Upgrading Your Cooling System
Air conditioning is the key to soaring through the summer's heat smoothly. Which means it's highly recommended to schedule a >residential ac repair and tune-up service with the help of professional air conditioning repair services to avoid ac breakdowns in the middle of the summer.
Half of the energy used in a typical home during the summer goes to cooling it. This means costly energy bills will be co-piloting your chilled relief voyage. Or will they?
We know a way for you to keep high energy bills grounded without sacrificing your comfort or peace of mind—upgrading to a more energy-efficient air conditioner. In fact, making a system upgrade won't just keep the heat off your radar. It will pilot you toward a higher level of serenity and so much more!
If your air conditioner is old, inefficient or both, here are the benefits of migrating to a more energy-efficient unit:
A System That Fits the Bill—Literally
A high-efficiency HVAC unit can save you a few bucks in fuel costs—but that's just the beginning of how migrating to a more efficient comfort system will feather your budget.
Ideally, you want to operate an air conditioner that delivers the maximum level of chilled relief while consuming the minimum amount of energy. In the HVAC industry, this ratio of an air conditioner's cooling output in comparison to its energy consumption is referred to as its SEER rating. The higher the SEER rating, the more efficiently the unit operates.
Unfortunately, if you're operating an older air conditioner in your home, it's most likely rated at around 8 or 9 SEER. When compared to the SEER rating of higher efficiency units, which range from 13 to 25 SEER, your aged unit can't compete. So, by upgrading to a more energy efficient unit, you can more than double your air conditioner's efficiency and significantly reduce your energy bill. Envision all of the savings you'll rack up after operating a more efficient unit for even a few months!
On top of that, high-efficiency systems cycle on and off less frequently than less efficient units. Because of this, these upgraded units require fewer repairs if properly maintained with the help of an air conditioning repair technician, and these units will also have longer lifespans.
Perch on a Higher Branch of Operation
Technology is always advancing and it's crucial you adapt with it. This is particularly true when it comes to your air conditioner. From variable-speed options to modulating compressors, there are new technological advancements that come every day that are designed to improve your comfort. Because of this, there comes a time when your older system's technology simply won't fly with today's latest technology.
Upgrading to a high-efficiency system keeps you on track with the latest comfort trends. So, with this system as your pilot, you will be guided toward more uniform and stable temperatures from room to room. This system will also land you consistent airflow and offer superior humidity control throughout your home. Not only does this better airflow translate into more regulated temperature, it also helps to improve your indoor air quality when coupled with high performance filtration units and UV light protection such as:
Removing air impurities
Preventing mold growth
Creating more pleasant and healthy air to breathe
… And more!
Plus, because of the high-tech sound-absorbing materials in these units, operating noise is almost nonexistent compared to older models. This lands you a difference you can feel but, thankfully, not one you can hear.
Feather Mother's Nature's Future & Yours
Migrating to a high-efficiency cooling system will increase your home's resale value, too. You see, when evaluating a property, prospective homebuyers take into account the quality of a home's HVAC system and how much it costs to operate. A high-efficiency heating and cooling system ranks high on most homebuyers' lists. It may even help you sell it faster, too. You can also ask help from the reputable services like Cash for Houses if you intend to sell your house fast!
But it doesn't stop there. These units aren't only the best for your nest. They're also the best for the environment. That's because these units use less energy to than older less efficient units, which means less waste and better conservation of natural resources.