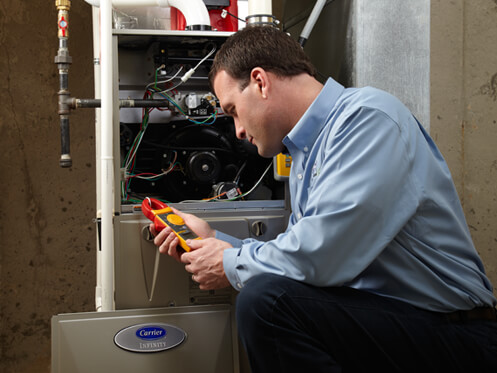 Professional furnace repair in Red Bank, NJ will tell you which parts are damaged, what condition your furnace is in, and what you can do to prevent any further damage. It can be difficult to diagnose the problem yourself because there are many potential causes behind each symptom. For example, a furnace that is no longer blowing enough warm air might be struggling with a cracked heat exchanger, a dirty air filter or even a slipped blow fan belt.
Much like with all HVAC repair in Red Bank, the sooner that you call, the easier the problem will be to fix and the more repair options you'll have. In some situations, the repair is as simple as patching the damaged part up or replacing it. In others cases, the parts may simply need to be realigned, retightened, or recalibrated.
Signs Furnace Repair Is Needed
Knowing when to call us for furnace repair in Red Bank is key. The longer that you wait, the worse that the problem will become. It's very easy for small, minor problems to snowball out of control. If you wait to get help, you could damage your furnace irreversibly.
Some signs that you need to call us for furnace repair include:

Outrageously high or growing energy bills
Inefficient overall performance
Loud and noisy operation
Water stains and leakages around unit
Strange, foul odors coming from vents
Act quickly to avoid high repair bills. Our heating team will assess the situation and provide you with multiple solutions to choose from. Trust that we'll never undersell or upsell you. Our mission is to provide you with all the information you need to make an informed decision.
Best HVAC Repair in Red Bank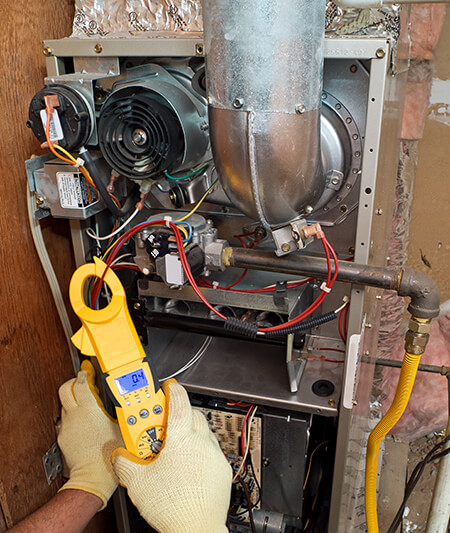 Situated along the Navesink River and five miles away from the ocean, it's not unusual for temperatures in this area to drop more than inland cities. After grabbing a beer at the popular Red Tank Brewing Company, ensure that you go home to a warm and cozy home by getting much-needed HVAC repair in Red Bank the moment that you notice that something is off with your system.
Here, at Swanton Energy Services, we'll make sure that you survive frigid winters and get relief from heat waves by providing exemplary service. Since 2015, our team has provided premium-level workmanship and unbeatable customer service. We are highly experienced and proud of what we do, so we offer a 100% satisfaction guarantee on all our work. Trust that we'll never abandon you with an issue. We offer affordable work and are keen on providing responsive, fast assistance throughout the year.
Call us today for exemplary HVAC repair in Red Bank!
Not looking for heating repair? We also do heating installation, heating maintenance, and cooling repair as well!