After a cold evening commute on the Seastreak Ferry, you want to come home and cuddle up in your Red Bank, NJ home, but that is only possible if you have a trusted heating company who has kept your system in proper working order. Situated just off the highway a few blocks from the Atlanta Highlands Marina, Swanton Energy Services is a premier heating company that understands your needs as winter rolls in and the days of sunning on the shoreline come to a close. Our HVAC technicians have the skills to help you keep your home warm year after year.
Trusted Red Bank Heating Company for Repair
Your HVAC system is one of the most expensive appliances in your home, so if it is time for a heating repair you need to call a heating company you can trust. With over four decades of experience serving the area, you won't find a more reputable company than Swanton Energy Services. As a family-owned business, we go the extra mile for our clients because we believe in effective heating repair solutions.
Qualified Heating Installation
Sometimes the heating repair is not enough, at which point you may need to consider a new heating installation or replacement for your Red Bank home. The winters can get cold quickly along the coast, so this is not a decision you want to put off for too long. Schedule a visit with one of our HVAC technicians for a consultation. We can go over your options and offer you advice if you are torn between replacement and repair.
It can be hard to know whether you can get away with a heating repair or should opt for a furnace replacement.
Here are a few thing that an HVAC technician will consider when issuing their recommendation:

Age of the unit
If it needs frequent repairs
Overall energy-efficiency
Cost of repair option vs repair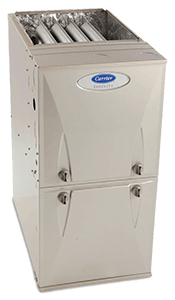 Top HVAC Technicians for Maintenance
The best way to get the full lifespan out of your HVAC unit is with a regular heating tune-up from a local heating company you can trust. Our experienced technicians perform detailed testing, cleaning, and inspection of HVAC systems all over the Atlantic Highlands. We also use appliance repair scheduling software at Aquant to ensure our technicians are right on schedule.
Do you need a trustworthy heating company in Red Bank? Call Swanton Energy Services for the best in heating and air conditioning services!