Whether you have been enjoying a stroll through Deep Cut Gardens or paying a visit to Sandy Hook LightHouse, there is nothing better than returning to a warm home. Winters in Middletown, NJ can see temperatures well below freezing and plenty of snowfall, so it is important to have a heating company on hand to call.
Swanton Energy Services provides HVAC services to help local residents stay warm all year round. We can repair, maintain, install, and replace heating systems, helping your home to remain as comfortable as possible.
Experienced Middletown Heating Company for Repair
One of the most important HVAC services we offer is heating repair. When your heating system lets you down, you can call us and we will send one of our qualified technicians to figure out the problem. With your approval, they can carry out a fix to return your heating system to normal operation. The key is to call us as soon as you notice a problem with your heating system, as many issues can get worse if you leave them unaddressed for a long time.
Look out for the following signs that the heating system in your Middletown home requires repair.

Difficulty starting heater
Inadequate heating
Low air quality
Carbon monoxide production
Strange smells or sounds
Professional HVAC Services for Installation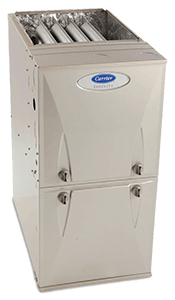 While we do our best to repair heating systems that are not working properly, sometimes heater replacement is a better option. New heating systems are a lot more efficient than older ones, which means that replacing your old furnace could save you money in the long run. We can help you to find a new heating system that exactly meets the needs of your home and family, taking your budget into account. We can explain terms such as BTU and SEER rating so that you can be sure that your new furnace is efficient and environmentally friendly. We even offer flexible financing options. If you are looking for a heating company to replace the furnace in your Middletown home, please get in touch today.
Expert Heating Maintenance
Your home heating system requires maintenance to keep it working well. Maintenance could lower your heating bills, improve energy efficiency, and even boost your indoor air quality. Our technicians maintain heaters by cleaning and checking all parts of the unit, as well as applying lubricant where necessary. They let customers know if they find any developing problems.
Swanton Energy Services is the leading heating company in Middletown. Contact our office today to discuss your heating repair, maintenance, or installation needs. We also offer air conditioning services!