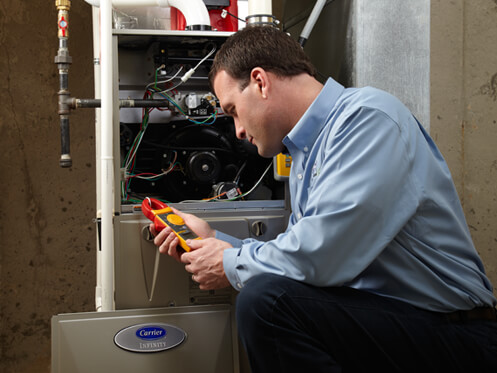 If your furnace is running but not producing heat, you need to call us for furnace repair in Middletown, NJ. There are many potential causes. Some of the most popular ones include a clogged air filter, a malfunctioning thermostat, and closed or obstructed vents. It could also be caused by damaged mechanisms inside the furnace system. To fully diagnose the problem and figure out what's wrong with your furnace, you'll first need to disassemble it to take a look inside. This process can be tricky and difficult if you don't have the right training and education, which is why it is so important to call a professional.
During the HVAC service in Middletown, we will not only disassemble the unit, but we'll also take the opportunity to look at the condition of other parts. This allows us to quickly and easily determine whether any other issues might arise sometime in the future and whether it would be worth it to repair the furnace or not. If multiple mechanisms inside are damaged and will require repairs in the future, it might be better to get a replacement. If it's still worth it to repair the furnace, we'll get everything done in one go, so you won't have to deal with as many disruptions in the future.
Exemplary, Trusted Furnace Repair
There is no time like the present to call us for furnace repairs and services. The longer that you wait, the more time the problems will have to fester and worsen. Many small problems can easily spiral out of control and become major headaches to deal with.
Some of the benefits of getting trusted furnace repairs sooner rather than later include:

Fewer costly repairs in the future
Higher overall efficiency and performance
More convenient overall operation
Higher quality of living and comfort
Greatly reduced energy bills
On top of all that, you'll also experience shorter service disruptions. Complex problems can take quite some time to repair. Worst of all, you might even have to wait for parts to be ordered in. If the furnace breaks down in the dead of winter, it could be very uncomfortable for you and your family.
Expert HVAC Service in Middletown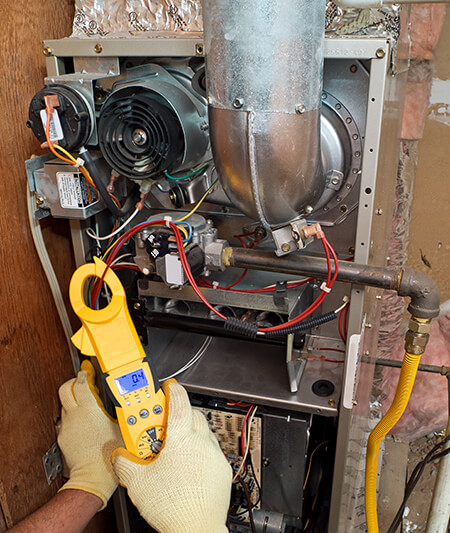 After spending a day at Keansburg Amusement Park, there's nothing better than going back to a warm and cozy home. With time, your furnace will start to break down. To ensure that your home remains cozy throughout the years, make sure that you get the furnace repair that you need in a timely manner from a reputable heating company.
If you're looking for affordable and reliable services in Middletown, you cannot go wrong with Swanton Energy Services. We've been in operation since 2015 and have years of experience in dealing with all types of HVAC repairs and services. We've worked with every brand and model and will ensure that your system is running as efficiently as possible. You can put your trust in us because we offer a 100% satisfaction guarantee and take immense pride in our work.
Give us a call today for fast, reliable, and affordable HVAC repairs and services in Middletown. We provide exemplary results that will surely exceed your expectations.
Not looking for furnace repair? We also do furnace installation, furnace maintenance, and cooling repair as well!