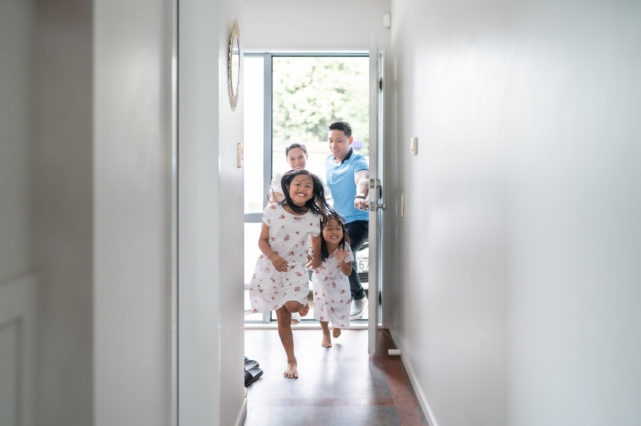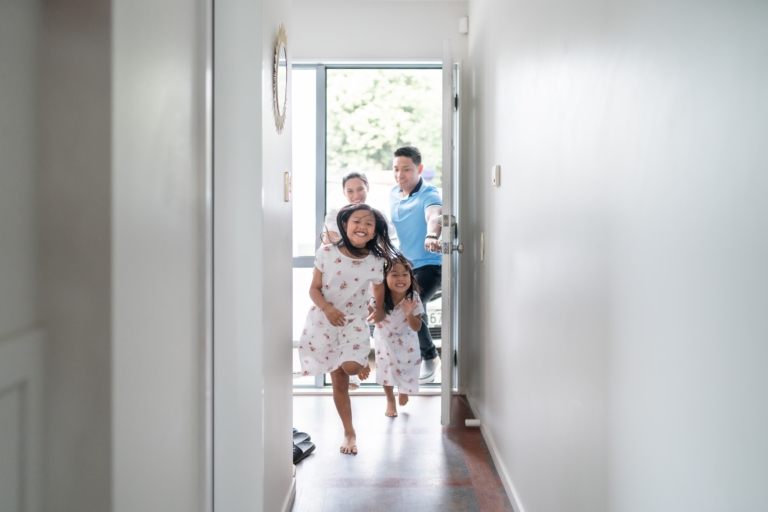 What Is an HVAC Damper and Why Do I Need One?
Uneven temperatures in your Atlantic Highlands, NJ home are not only uncomfortable, but they are also expensive. If you are like most of our customers, you constantly change the thermostat to even out the temperatures. This results in higher energy bills. It also strains your HVAC equipment, leading to more repairs and a shorter lifetime of the system. Experts recommend installing dampers as part of a zoning system. First, let's talk briefly about what a zoning system is, and then we will go into details about HVAC dampers.
What Is a Zoning System?
Most homes in Atlantic Highlands have a single thermostat to control the heating and cooling. While this is sufficient in most cases, there are some limitations, such as a thermostat mounted in a room with direct sunlight. A zoning system separates your home into individual zones, and each zone has a thermostat. The zoning system also relies on dampers inside the ducts to control airflow.
What Are HVAC Dampers?
According to experts HVAC dampers are rectangular or round devices that fit inside your ductwork. A door on the damper opens and closes automatically to control how air flows through the ducts. When the door is open, air passes to the smaller sections of ductwork that services that particular zone. If the damper door is closed, the air is only delivered to other zones in your home.
Types of HVAC Dampers
There are a few different HVAC damper designs that we use to ensure a proper fit in your ductwork, as well as efficient operation of your zoning system. Blade dampers are constructed with metal plates that are mounted inside a rectangular frame. A blade damper may have one or two plates that open and close. Guillotine dampers are considered the best for sealing airflow inside the ducts. Similar to blade dampers, louver dampers have a series of smaller metal pieces that open and close, similar to a vent for your HVAC system. Two other HVAC damper designs are butterfly flat dish and inlet vane.
How Do HVAC Dampers Work?
The thermostats for your zoning system control the opening and closing of the HVAC dampers.  Any of the thermostats detect that a zone in your house needs additional heated or cooled air, it triggers the main HVAC unit. Dampers are closed off to zones that are already at the desired temperature.
Installing HVAC Dampers
Installing a zoning system and HVAC dampers is relatively easy. Start by having an expert come by to evaluate your current system and define the most energy-efficient zoning design. Then, schedule a convenient time to install the system. On the day of the appointment, experts install the new thermostats. They also place the dampers inside the ducts. Dampers are installed approximately four to six feet from the primary trunk of your ductwork, but this does vary. Once the system is installed, they'll walk you through how to use your new zoning system.
What Are Manual HVAC Dampers?
Manual HVAC dampers work the same as automatic models. The primary difference is that you have to manually open and close the dampers. Manual dampers are controlled by valves that are mounted on the external surface of the ducts. Although this may be a more affordable option, manual HVAC dampers don't work as well as automatic dampers because you have to remember to open and close the dampers.
Do HVAC Dampers Save on Energy?
HVAC dampers do save on energy use. Your heating and cooling system runs less often and for shorter periods of time. The equipment is, therefore, using less energy. On average, Atlantic Highlands homes see a 30% reduction in monthly energy costs with HVAC dampers.
Do I Have to Replace My HVAC Equipment for Dampers?
Assuming that the HVAC system and ducts are in good shape, you don't need to replace your equipment or existing ductwork. If the technician does find any problems during the evaluation, he will provide recommendations if your unit needs furnace repair or if a new air conditioning installation and heating system installation will be necessary. He may also recommend new energy-efficient equipment.
Does Closing Vents Work the Same as HVAC Dampers?
Closing the vents to address uneven temperatures is a common practice among homeowners in Atlantic Highlands. This does not work the same as dampers. Dampers control airflow from the main trunk of your ductwork, and this prevents air from flowing backward. Closing your vents creates a backflow that makes your heating and cooling system work harder. Customers are advised to never close vents in their homes.