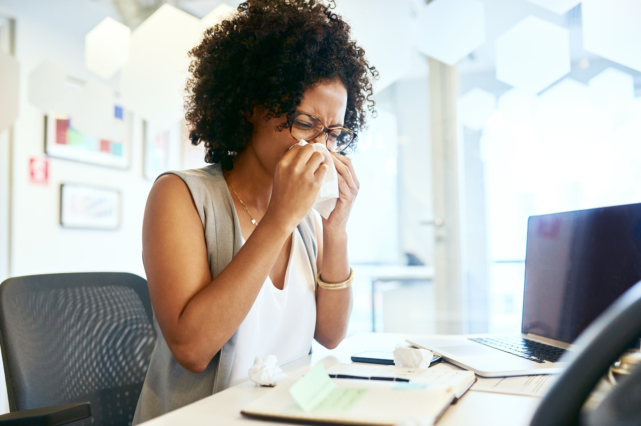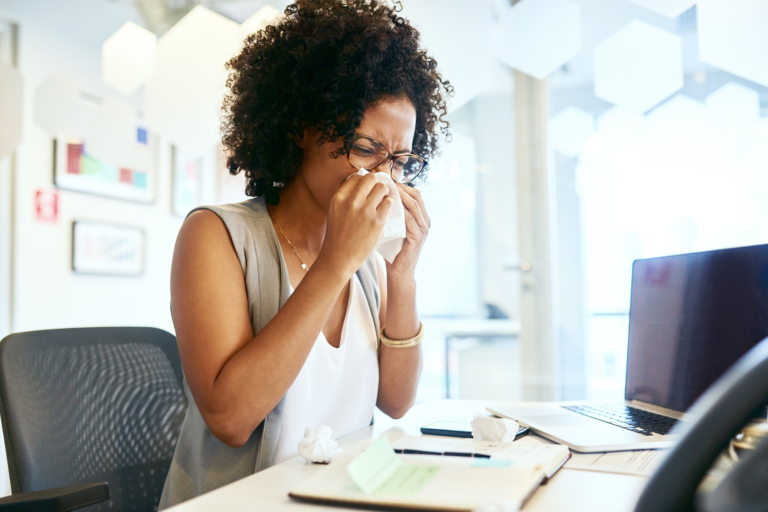 Wish You Didn't Have to Suffer Through Allergy Season?
Granting Your Wish Is Only a Call Away!
Do you know ways on stopping year round allergies? Allergy season is here, but that doesn't mean you have to suffer your way through it.
Instead, turn to indoor air quality solutions which remove pollen, pet dander, mold and other symptom-aggravating airborne contaminants from your home, providing allergy and asthma sufferers with a cleaner, healthier indoor environment that will give them much-needed relief!
First, Let's Clear the Air—Literally
If you want to land fresh, clean air inside your home, you need an air purifier. Better yet, you need the most powerful air purifier on the market—and that's the Aerus Air Scrubber. This IAQ system uses ActivePure Technology to purify your home's air and remove harmful airborne contaminants, such as pollutants, bacteria, viruses, dust, germs, odors, pet dander and more. But it doesn't stop there! This device also disinfects the surfaces the air in your home touches, including counters, doorknobs, tables and more. Dust, mold, and other small particles can trigger allergy symptoms, that's why one way to keep your home germ-free is through Deep Cleaning London services.
Plus, when Swanton installs the Aerus Air Scrubber, you'll enjoy:
A clean that's more than dirt-deep: This device is proven to destroy up to 99% of all surface contaminants and about 90% of airborne contaminants.
A home that's odor-free: This device is capable of deodorizing your home, ridding your space of common odors, including pet smells, cigarette smoke, paint fumes, burnt food and more!
Purified air that's allergen-free: Specialized light waves reduce irritating particles that can cause allergy symptoms.
… And more!
Next, Let's Get Your 'Ducts' in a Row!
Your air ducts are out of sight. But, if you want to achieve healthier indoor air quality, don't keep them out of mind. In fact, without scheduling air duct cleaning with Swanton every three to five years, your indoor space will never be truly clean.
Lurking inside your air ducts are allergens and pathogens that can fill your home with odors and possible illness if left to their own devices. The only way to put a stop to these invisible invaders is having your air ducts professionally cleaned.
Let's Not Forget About Protecting Your HVAC System
The most common reason air conditioners and heating systems deteriorate is because dust, dirt and other contaminants find their way into your system. These invaders cause severe blockages and extensive damage to your unit's smooth operation, which leads to extra air conditioning repair, service, parts or, worse, a complete system replacement.
You can protect your unit by installing an air filter, which is designed to filter large particles out of heated or cooled air as it passes through your unit. This results in healthier indoor air and leads to fewer repairs, clears the way for more dependable and efficient operation and extends the life of your system. For professional help, you may visit sites like alohaairmemphis.com/ac-services/repairs/.
Start Breathing Cleaner Air in Your Home Today!
Having an air conditioning expert install an IAQ solution in your home does more than provide a safe haven for those who suffer from asthma, allergies and other respiratory conditions. It also:
Leads to a more energy-efficient home
Improves heating and cooling system performance of your heating and air conditioning installation
Increases energy savings & lowers utility bills
Lengthens your HVAC system's lifespan
… And more!