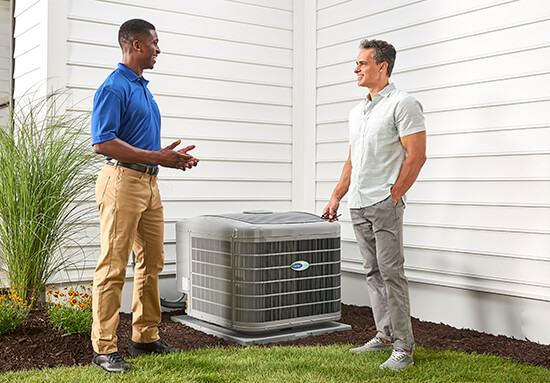 You realize that the noise your AC is making requires professional repair. To save your Middletown, NJ air conditioning unit from a premature breakdown, you need to schedule AC repair with Swanton Energy Services. We recommend scheduling prompt AC service at the first sign of an issue. Getting timely repairs can make the difference in your system, energy bills, and home comfort. Whether your unit is blowing warm air, leaking fluids, or not turning on at all, we can help. While you may be tempted to repair the issue on your own, doing so could destroy your warranty, damage your system, and potentially cause injury. Let our professionals provide the repairs you need.
Reliable AC Repair in Middletown
Professional AC repairs are advisable over DIYs because a qualified repair technician will do proper troubleshooting on your equipment and fix it. Experts have the right tools to diagnose the unit and identify the underlying issue causing the malfunction. Another benefit of hiring professional cooling technicians is that they can help to extend your AC's lifespan. A reliable cooling company will pay close attention to the details when servicing your air conditioner. This can help identify minor problems before they escalate. Repairing issues early can also help to enhance the air conditioner's performance.
A telltale sign of a struggling air conditioning unit is unusually high energy bills. You may also experience poor indoor air quality, uneven cooling, or weak airflow. An experienced technician can find the cause of all these issues and give you options for getting it repaired.
The sooner you schedule a professional repair, the more the benefits in the long run. Hire us to enjoy the following perks of prompt AC repairs.
Reduced operating costs
Improved performance
Reduced risks of damage
Extended lifespan
Trusted AC Service Team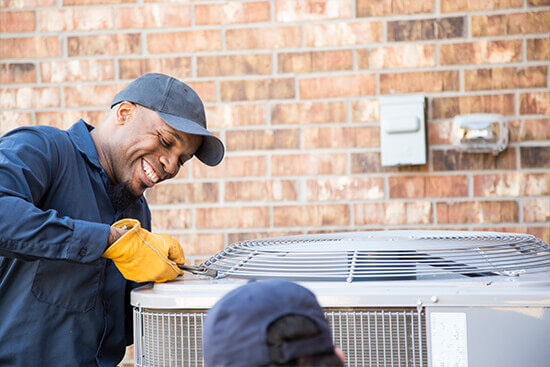 Having been in the industry since 2015, Swanton Energy Services prides itself on providing dependable cooling services in Middletown and the surrounding area. Our pricing is upfront without any hidden charges because we believe in transparency. We offer free estimates on both our AC repair and heating repair services and ensure that you know the available options before proceeding with any service.
Swanton Energy Services trains its technicians to keep them abreast with advances in the industry. Our technicians have the commitment and experience to improve your home's comfort with our top-notch cooling services. We proudly offer Energy Star-certified and EPA-approved products. Expect us to provide you with professional advice and expertise. Whether you live around Harmony Road or Huber Woods Park, you can count on Swanton Energy Services for the AC repair you require.
Call Swanton Energy Services today for more information about your air conditioner and our professional AC service in Middletown. We also provide AC installation and AC maintenance as well.