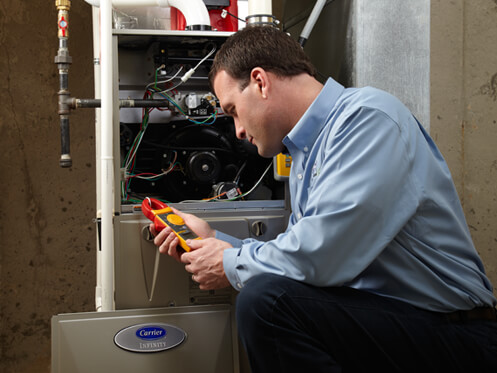 If you notice that your furnace doesn't warm up the house as quickly as before, you need to get professional furnace repair in Rumson, NJ. You should also call for help if you notice that your unit is starting to make weird noises during operation, as the noises can be indicative of damaged or shifted parts inside the furnace. With each use, various mechanisms will shift out of place or loosen, and while this may not be a huge problem in the beginning, the effects can compound one another and become a larger headache in no time.
One of the main mistakes that people make is that they take too long to call for help. While they may notice a dip in overall efficiency, they don't think that the problem is severe enough to warrant professional help. However, that's usually where they're wrong. The longer that you wait, the easier it will be for the problem to spiral out of control. The sooner that you get help, the better. Count on us for fast furnace service that always solves the problem!
Common Issues That Require Furnace Repair
If you are more tuned for warm climates, you likely rely on your furnace quite heavily. The more that you use your furnace, the more likely it'll need repairs in the future. The same can be said if you don't regularly maintain your unit. You should schedule a furnace service in Rumson at least once a year. Still, some problems can happen when you least expect it. If your heater isn't working right, count on our heating technicians to know just what to do.
Certain parts are more likely to become damaged or require repairs than others. They include:

A cracked heat exchanger
A dirty pilot light
A slipped blower fan belt
A clogged air filter
A crack in the system
Trying to figure out what's wrong by yourself would be a real doozy. You need to disassemble the unit to get a good look at what's happening inside. If you assemble everything improperly, it'll also lead to more problems down the road, which is why we highly recommend that you call us for help! We know exactly how to diagnose and repair any problem you're having with your heater of any make or model.
Expert Furnace Service in Rumson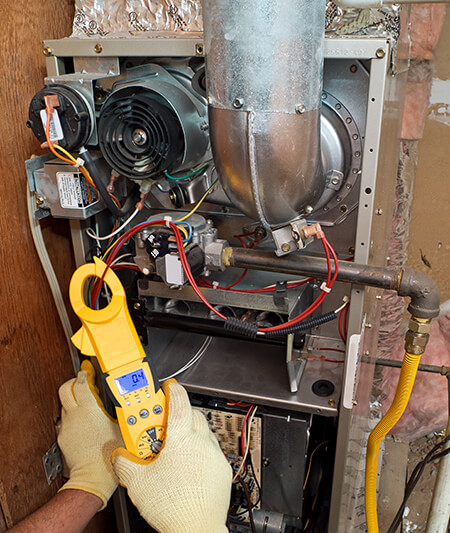 Three borders of Rumson are surrounded by water, which means that residents are exposed to quite a bit of wind chill throughout the year. After grabbing a bite on Salt Creek Grille at Bingham Ave, there's nothing better than snuggling in for the night in a cozy home. To do so, you'll need to have an efficient furnace system.
Swanton Energy Services has been in operation since 2015. We have years of experience in dealing with all types of furnace repairs and assistance and can help you ensure that your system is as efficient as possible. You can trust in our expertise, as we offer a 100% satisfaction guarantee. We'll always come back and make things right if you are ever unhappy about anything.
Give us a call today for fast, reliable, and affordable furnace repairs and assistance in Rumson. We won't let you down!
Not looking for heating repair? We also to heating installation, heating maintenance, and cooling repair as well!