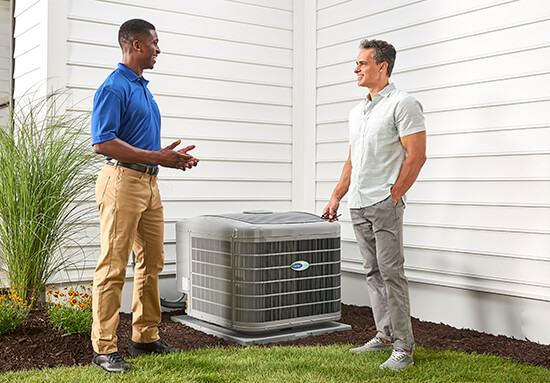 An AC repair is one of the professional services that you never postpone or try to fix by yourself. You can trust Swanton Energy Services, a reputable AC service company in Rumson, NJ, whenever you need professional repairs. Are you wondering how to care for your AC to prevent premature breakdowns and unnecessary repairs? Swanton Energy Services has qualified technicians to provide professional and routine care.
During regular AC servicing, HVAC experts inspect the system for faulty parts and conduct prompt repairs. Regular AC services are also vital in ensuring that the system's components function optimally by providing cleaning or lubrication. You should service your AC twice a year and hire prompt professional repairs, even for minor problems, before the issues escalate.
Professional AC Repair in Rumson
One of the ways to prepare your home for the hot months is by having your air conditioner fully functional and efficient. Pay attention to signs, such as warm air and insufficient airflow, to let you know when your AC is due for repairs in preparation for the hot months. If your vents blow warm air, you might need professional repairs to fix a compressor or airflow issue. Air conditioning units should keep your home cool from the rising temperatures during the summer months. If your system isn't doing so, it may be time to schedule a repair appointment with an expert.
Are your energy bills abnormally higher? It could be a sign of an inefficient air conditioner running longer or straining to cool your home. Such a problematic AC draws more electricity than usual and spikes energy bills. If an air conditioner cycles frequently, it requires professional repair. Call for AC inspection and repair if you notice water leaks around the system, high humidity, and unpleasant odors.
While air conditioners aren't silent, they shouldn't produce loud and unusual noises. Give us a call if you notice any of several strange AC noises.
Screeching
Clicking
Banging
Clanking
Squealing
Bubbling
Trustworthy AC Service Team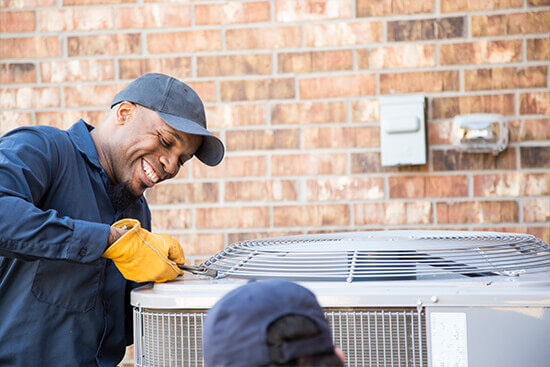 Swanton Energy Services prides itself in meeting your heating and air conditioning needs in Rumson. Having been in the industry since 2015, we understand your needs and try to provide home comfort and an unbeatable customer experience. We are a locally owned and operated company committed to handling AC issues promptly and correctly. Swanton Energy Services has highly skilled and NATE-certified cooling technicians to provide your home with the comfort you deserve. Our range of high-quality services is affordable. You can trust us to work on all heating and AC equipment models and makes. Our team of experienced and well-trained technicians can work on any project, regardless of its scope. We are ready to answer your heating and air conditioning questions and provide professional advice.
Do you live near Nevesink River or Murphy's Tavern? You can trust the team at Swanton Energy Services to provide dependable AC repair and heating repair services whenever you need them.
Call Swanton Energy Services for customer-focused AC service, including AC installation and AC maintenance, in Rumson.