Winters in Little Silver, NJ, are not time to be without reliable heat. When you need a heating company for furnace repairs, maintenance, or installation, you can count on Swanton Energy Services. We've provided HVAC for Little Silver residents for more than 40 years. Our technicians are experienced and committed to providing our unique brand of outstanding customer service. It's crucial to choose an experienced HVAC contractor to help you maintain your heating unit. Our techs can quickly troubleshoot problems and provide the necessary repairs, ensuring that you get reliable heat throughout the long cold season.
Excellent Heating Company in Little Silver for Repair
Swanton Energy Services offers a full range of HVAC repairs for Little Silver customers. People routinely choose our heating company because of our proven expertise and decades of experience. Like any system, your heating system can suffer from wearing parts or even experience a breakdown, especially as it ages.
You may need to contact us to send an HVAC technician to your home if you notice:

Heating unit turns on and off continuously
No hot air is coming out of your vents
Your heating unit will not turn on
Your energy bills are higher
Strange sounds or smells coming from unit
The unit's pilot light won't stay lit
Heating is inadequate
Our heating company can tackle these or other HVAC problems. We stock our vans so that we can make the most commonly needed parts replacements on a single visit.
# HVAC Contractor for Installation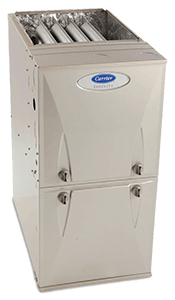 If your furnace or other heating unit is nearing the end of its span and beginning to show serious signs of disrepair, you may want to think about a furnace replacement. Swanton Energy Company technicians can help you select a make and model that's ideal for your setting. Choosing the right size model is essential because a model that's too large will needlessly use too much energy (that will cost you exorbitant energy bills) and a unit that's too small will be overtaxed to heat your home and subject to premature breakdowns. Let us install your new heating system to perfection.
Heating System Maintenance
With professional heating maintenance, you can keep your furnace working optimally. Our heating company features high-quality maintenance. Let us routinely inspect your unit for signs of wearing parts so we can replace them before they can cause a breakdown. Our technicians will give your heating system a tune-up so that it's ready to get to work and heat your home all winter long.
Contact Swanton Energy Services when you need any type of heating or air conditioning solution here in Little Silver. Call us to learn more or to schedule a service appointment!