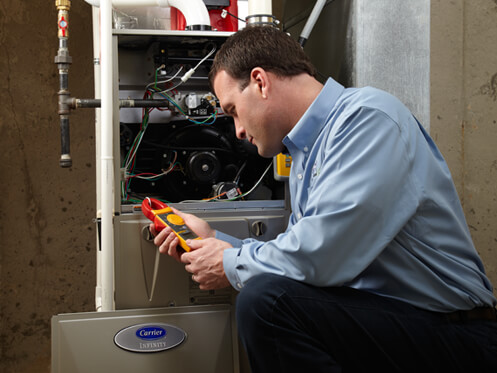 Call for furnace repair in Little Silver, NJ, if you notice that your furnace is making more noises when you turn it on or that it takes longer for it to warm up a room than before. Minor inconveniences can be a sign that there's trouble brewing on the horizon, and if you don't address the problem early on, a huge storm might be headed your way.
There are many things that might require HVAC repair in Little Silver. Various parts inside your furnace might need to be realigned or retightened, and the thermostat might need to be recalibrated. You might also have a clogged air filter and need to replace it with a new one or have a cracked heat exchanger that needs to be patched up.
Reasons for Immediate Furnace Repair
Many experts recommend calling as soon as you notice a potential problem. Don't be shy! No repair is too small or too minor to be addressed. If you address the minor problems as soon as possible, you'll find yourself in a much more advantageous situation than if you were to bury your head in the soil.
Some of the benefits of getting immediate furnace repair include:

Lower repair costs
Improved efficiency and performance
Quiet, convenient overall operation
Higher quality of living and comfort
Greatly reduced future energy bills
If you are diligent in getting the furnace repair in Little Silver that you need, you'll also be able to avoid lengthy disruptions. If you let the problem worsen and fester, you might run into some huge issues down the road that takes days to repair. That means you'll need to rely on thick blankets and sweaters to keep you warm.
Innovative HVAC Repair in Little Silver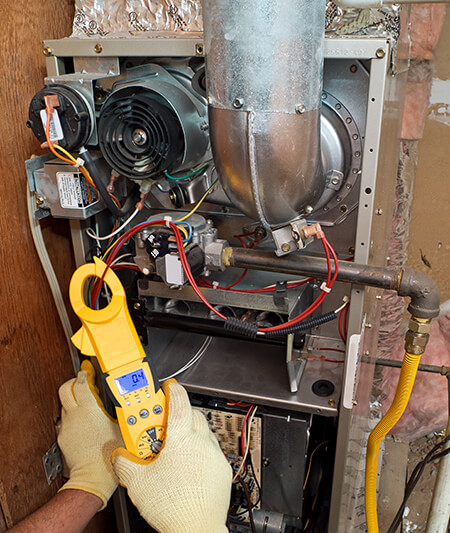 After taking a stroll around Little Silver Lake, stop by Rook Coffee for some of the best java you'll ever find. While a warm cup of coffee will help you feel nice and cozy, that warmth won't last too long if you go window shopping. That's why you should look for a furnace that works efficiently, so it'll warm up your home in no time.
No matter what it is that you're looking for, Swanton Energy Services can help. Since 2015, we have been helping residents find energy-efficient and innovative ways to improve the overall comfort in their homes. This includes upgrading certain HVAC parts and performing necessary HVAC repairs in Little Silver that will keep the furnace in optimal condition. Our heating team is highly experienced and takes pride in our work, which is why we are more than happy to offer a 100% satisfaction guarantee in everything that we do.
Give us a call today for fast, reliable, and innovative HVAC repairs and assistance in Little Silver.
Not looking for furnace repair? We also do furnace installation, furnace maintenance, and AC repair as well!