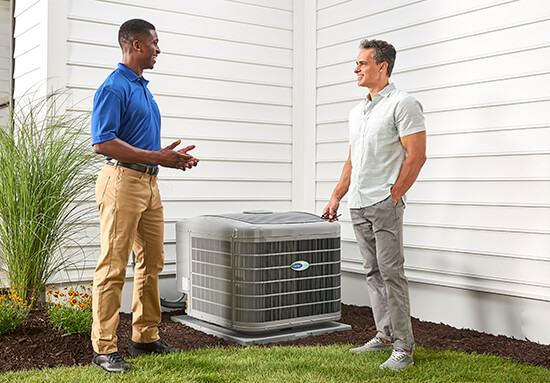 Swanton Energy Services offers professional AC repair in Little Silver, NJ and the surrounding areas. AC units are subject to the same wear and tear as any other appliance in your home. If the components of a unit are damaged and not in working order, homeowners might experience many problems, ranging from weak airflow to high energy bills. However, AC repair technicians can help fix these issues by identifying potential problems and offering solutions that will keep your unit running smoothly.
AC service in Little Silver helps increase the longevity of your unit and ensures that you are comfortable in your home. Repair service is necessary when your unit malfunctions and loses efficiency.
Credible AC Repair in Little Silver
Servicing an AC unit involves examining the unit for any water leakages. An AC technician inspects and identifies the source of leaks from the pipes and tubes inside the unit and drains it to improve performance. An air conditioner also collects large amounts of debris and dust when operating. During service, all the dust and debris collected in the air filter are cleaned to avert problems like the AC not cooling or ice formation in the unit.
The AC condenser, fin, and evaporator fan must also be cleaned and washed free from any mold buildup or dust during the repair. Mold buildup and dust cause your AC unit to overheat. Other essential elements that are checked during service include the coolant levels in your unit. Low coolant levels cause your AC to stop working because the temperature of the condenser cooling coil drops below the average level.
There are many hints that can alert you to a repair being needed, including:
Increase in energy bills
Unusual sounds
Uneven cooling
AC not turning on
Thermostat not working
A comprehensive inspection is conducted after all the other service work is complete. Essential components, including the thermostat, compressor, condenser unit, fan motor, and evaporator unit, are inspected for any damage.
Reliable AC Service Team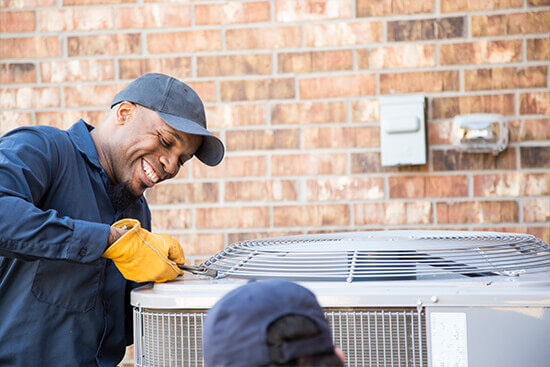 At Swanton Energy Services, we offer responsive, reliable, and friendly service. We use top-of-the-line tools, from our Snap-On tool box to our equipment, and we diagnose any issues so that we can offer the most efficient solutions. Our technicians are certified, skilled, and trained to service your system quickly and efficiently.
Our company is EPA, BPI, and Energy Star certified, so you know that you receive the best quality workmanship and products. We are knowledgeable about all makes and models of AC, and we ensure 100% customer satisfaction. You can rest assured that your unit is being inspected with the utmost professionalism.
Call Swanton Energy Services today to have one of our specialists schedule you AC repair or heating repair in Little Silver. Don't forget, we also offer AC installation and AC maintenance services as well.