Swanton Energy Services offers top tier ductless air conditioning in Middletown, NJ. Our expert technicians have years of experience with all types of ductless systems and can get your home cooled off in no time. We pride ourselves on our quality and professional workmanship, and have an excellent reputation for customer satisfaction. With over 40 years of experience, you can be sure that our team of experts will work closely with you to make sure that your heating and cooling needs are met.

Our HVAC technicians are experienced in all types of ductless air conditioners and mini split systems, so whether you need service or installation on your residential or commercial unit, we've got you covered. Our team can install a new ductless AC system in your home or repair an existing unit so that it is running efficiently again.
Mini Split AC Systems for Middletown Residents
Ductless air conditioning has great benefits for your home, including being efficient and reliable. We can work with any mini split system to repair or install new. We will give an honest assessment, and work with you to find the best solution for your home's needs. Ductless air conditioners are great because they don't require any ductwork, so installation is quick and simple.
Why you need a ductless air conditioning system:
Energy efficient
Humidity control
Takes up less space than traditional
More specific temperature control
We will work with you and your budget to get you a great price on the type of cooling that best fits your lifestyle and needs. We can install or repair any size mini split system, so we build your comfort experience with quality product and expert advice. At Swanton Energy Services, we're your one-stop shop for all things air conditioning.
We also offer ductless air conditioning services in:
Top Tier Mini Split Services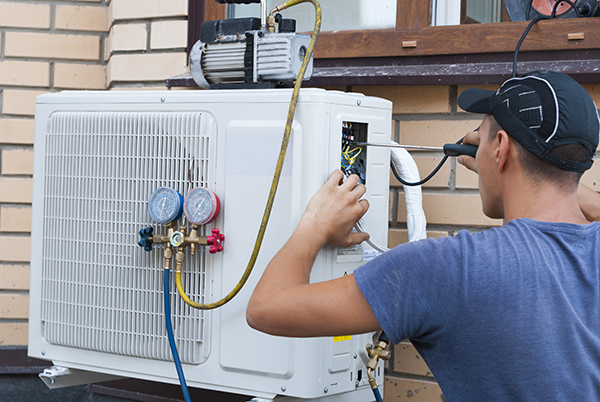 Our customers keep coming back because we are reliable and efficient. We stand out above the competition by providing an affordable alternative to traditional furnaces and central air conditioning. We will help with any mini split problem or installation. Our cooling technicians offer a full range of services, including installation and maintenance. Thanks to our ductless air conditioning system, you can enjoy the comfort of your home without the hassle and mess of installing traditional air ducts. Our customers love the convenience and efficiency of this cooling system.
Swanton Energy Services is the right choice for ductless air conditioning needs in Middletown. Contact us today to schedule an appointment.