Swanton Energy Services offers ductless air conditioning in Rumson, NJ. We've been in business since 1977 and have more than 40 years of experience working with mini split systems. Our AC technicians can help you with any problem you're having with your existing HVAC system—and if you need a new system, we'll help you find the perfect one for your home.

We offer free estimates and financing options so that you can get the comfort and energy savings you deserve at a price that works for your budget. We are committed to providing the best service possible to our customers. Whether you need to cool down your home, or are just looking for a way to save money on your energy bills, we've got you covered.
Mini Split AC Systems in Rumson
Ductless air conditioning is the perfect solution for homes or businesses that don't want to deal with the mess of installing a traditional duct system. We're here to make sure that you get the best ductless air conditioning system for your home or business. We're experts at helping our customers find the right solution for their needs.
At Swanton Energy Services, we have a wide variety of options available to fit any need, from high-efficiency systems that operate with less power and less noise to larger systems that can cool entire rooms or spaces in your home or office. Our team is dedicated to helping you find the perfect fit for your home or business, whatever your needs may be.
Benefits of installing ductless air conditioning:
Humidity control
Temperature control by area
No ducts
Takes up less space than traditional AC
High Quality Ductless Mini Split AC Installation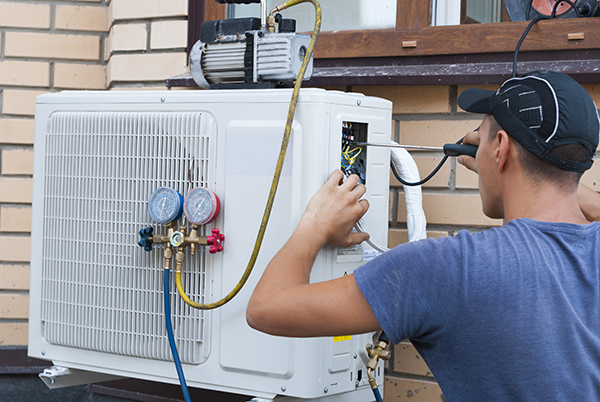 Our customers call us reliable and knowledgeable because we live in the community, work in the community, and know how to help you be comfortable no matter what the season. Whether you're looking for air conditioning installation or repair services, ductless mini split AC systems, or just want to learn more about your options, we're here for you. At Swanton Energy Services, we are professionals when it comes to air conditioning installation and maintenance. We will provide the best services for your mini split AC. Many of our customers call us their "go-to" company whenever they need assistance with their mini split systems or other heating and cooling needs.
Look no further than Swanton Energy Services for the best ductless air conditioning services in Rumson. Call today to schedule an appointment!
We also offer ductless air conditioning services in: