Swanton Energy Services offers the best ductless air conditioning in Red Bank, NJ. We have been in business since 1977 and we have a team of experts with years of experience in mini split systems. Our technicians will come to your home and evaluate your needs before recommending a system that is right for you. We carry many different brands of mini split systems.

We at [company name] are dedicated to making sure your new mini split air conditioner is installed correctly, safely, and with your budget in mind. We'll work with you to make sure you get the right unit for your space and your needs—and we'll make sure that it's installed properly so that it lasts for years to come.
High Quality Mini Split AC Services in Red Bank
At [company name], we can help with a new ductless air conditioning installation or repair. Our AC technicians are highly trained and experienced, and they will offer an honest assessment and opinion. We work with our customers to ensure that they receive a system that will function seamlessly within their home or business.
Benefits of getting a ductless air conditioning system:
Humidity control
Energy efficient
Space saving
More specific temperature control
Our team is dedicated to making sure our customers are happy with their experience. We will give our best advice for your mini split AC system so that you have a comfortable home or office throughout the year. We understand that this is an important investment for your home or business, so we will give our best advice.
We also offer ductless air conditioning services in:
Reliable Mini Split Contractors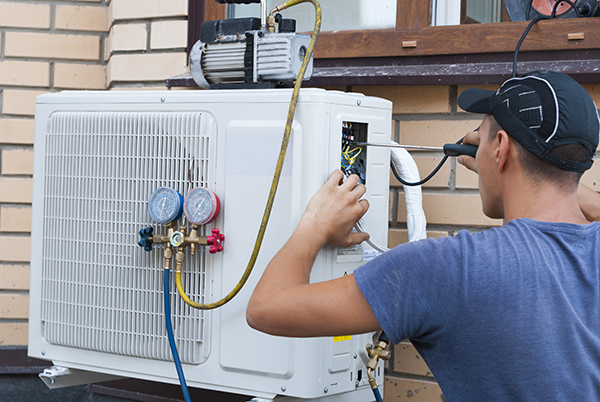 People choose us for their ductless air conditioning needs because we are reliable and hard working. We don't just show up and do the job—we go above and beyond to make sure that you're satisfied with the work we've done. Our techs are courteous, and they treat your home like it's their own. You can rest assured that your home will be in good hands while we're working on it—and that you'll be happy with the results. We put our focus on making sure we're the best at what we do, and that means going above and beyond.
It's easy to see why customers choose Swanton Energy Services for their ductless air conditioning in Red Bank. Call us today for more information.