Improve indoor air quality in Little Silver, NJ by giving Swanton Energy Services a call. We can install air purification and filtration systems, clean air ducts, install humidifiers and dehumidifiers and clean or improve the ventilation. Cleaner, fresher air will improve your health symptoms and breathing, your productivity and your overall quality of living. If you have asthma or allergies, you're less likely to experience symptoms or have your condition triggered.

There are many sources of indoor air pollution, and depending on your living environment, air pollution indoors can be five times higher than what's found outdoors. Common contaminants that you may need to worry about include dirt, dust, dust mites, pollen, carbon monoxide, fine particulates and pesticides. Our team will conduct an IAQ test to get a better idea of what problems plague your home. From there, we'll be able to propose various solutions that can solve your problem at its root.
Common Causes of Indoor Air Pollution
Poor indoor air quality in Little Silver can have a much more detrimental effect on your health than you might know. If you constantly feel fatigued or have headaches, it could be because you're breathing in contaminants and pollutants. Once we've implemented the right solutions, you might notice a huge difference immediately. For example, you might feel like it's easier to breathe or that your skin no longer feels dry and irritated.
Uncovering the cause of the pollution is one of the most important things that you can do. This allows you to treat the problem at its roots. There are many sources of indoor air pollution. The most common ones include:
Biological sources, like pests and pets
Home remodeling or construction
Poor HVAC ventilation
Dirty or clogged filters
Our team will assess the situation and provide you with a detailed analysis to help you make an informed decision on what to do next.
Better Indoor Air Quality in Little Silver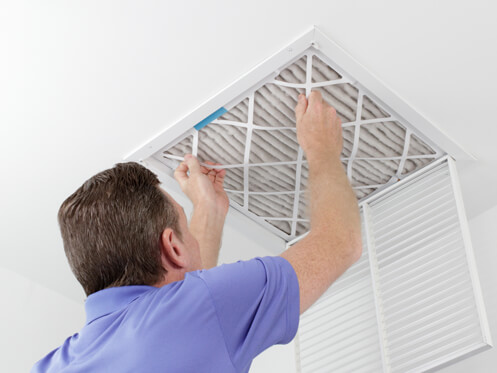 Established in 2015, Swanton Energy Services consists of a trustworthy, reliable heating and cooling team that is always looking for affordable ways to make your home more comfortable. We understand just how important it is to have clean, fresh air at home, and will work hard towards solving any indoor air pollution problems that you may have. We are NATE-certified, BPI-certified and offer innovative IAQ solutions. You can count on us to use EPA-certified and Energy Star-certified products. More importantly, we strive to offer affordable solutions and offer specials year-round, as well as flexible financing options with approved credit. We also offer free estimates.

For better indoor air quality in Little Silver, reach out to Swanton Energy Services today. You can trust us to always have your best interests at heart!
We also offer indoor air quality services in: