Better indoor air quality in Red Bank, NJ may have a huge effect on your physical and mental health. Although you might not realize it, indoor air pollution may be having a huge influence on your body. Contaminants in the air may be causing your nose, eyes and skin to feel irritated. Your body might constantly be inflamed. On top of that, indoor air pollution may cause physical symptoms like fatigue, headaches, dizziness and congestion. You might feel less energized and more sluggish throughout the entire day.

Our team will conduct an IAQ test to see what types of contaminants are present in your home. Common pollutants that we frequently see include carbon monoxide, dirt, dust, dust mites, pollen, fine particulates, biological contaminants and pesticides. It's not uncommon for indoor air quality levels to be five times worse than the air quality outdoors. Once our team has figured out which contaminants are in your home, we can propose the right solutions. This may be air duct cleaning or the installation of an air purification or filtration system.
Common Causes of Indoor Air Pollution
In addition to installing air purification and filtration systems, it's also important to see what you can do to treat the root cause of the contamination. Our team will also look for the source of the indoor air pollution in Red Bank, so we can propose preventative measures that will improve IAQ. Sometimes, the pollution may be coming from just one source; however, often times, it's a combination of many things together. We'll uncover each source of contamination and walk you through what you can do.
Every home may be plagued by a different problem. Common sources of indoor air pollution include:
Biological sources, like pets and pests
Home remodeling or construction nearby
Poor overall ventilation in home
Dirty or clogged HVAC filters
Better Indoor Air Quality in Red Bank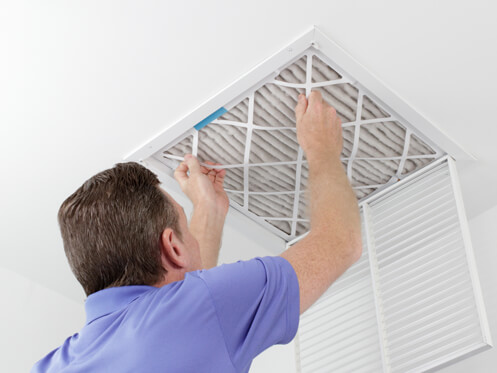 Since 2015, Swanton Energy Services has delivered exemplary services, workmanship and results. We are confident in our abilities and offer a 100% customer satisfaction guarantee. If you are unhappy with any of our services, we'll make it right. Our heating and cooling team is NATE-certified, and we only use Energy Star-certified and EPA-certified products. We offer innovative IAQ solutions and will do our best to provide the most value. We are constantly offering specials and discounts year-round, and we also offer flexible financing options with approved credit and free estimates on all services. You can trust that we always have your best interests in mind!
For better indoor air quality in Red Bank, contact Swanton Energy Services today. Our team will work diligently to help you find a reliable, affordable solution for your home.
We also offer indoor air quality services in: