When you need to improve your indoor air quality in Middletown, NJ, Swanton Energy Services is your team you can rely on. Our IAQ professionals know everything there is to know about making the air in your home a comfortable temperature and free of floating particles.

Whether you want to reduce indoor air pollution or simply remove some of the dust that seems to endlessly pile up, we can help. All of our indoor air quality solutions start with testing to determine what solutions might work best for your home.
Indoor Air Quality Experts in Middletown
Did you know that the air inside your home can be up to 30% lower quality than what you breathe outside? Great insulation and recirculating air can lead to indoor air pollution. Plus, allergens such as pollen and pet dander can quietly build up over time, making the air in your home more of an allergy trigger than the outdoors. When we test your indoor air quality, we're looking for all types of intrusions that may impact your health. With the right combination of air filtration and UV sanitation, we can help eliminate the vast majority of VOCs, allergens, viruses, and bacteria, helping to keep your breathing deep, even during the worst allergy seasons. HEPA filtration removes particles down to 3 microns in size with an efficiency of 99.97%. Installing a whole-home air filtration system can be a great way to reduce your exposure.
There are many signs that you might have increased indoor air pollution or poor air quality, including:
High humidity levels
Strange odors
Rapid mold or mildew growth
Increased dust on surfaces
Reliable Indoor Air Pollution Solutions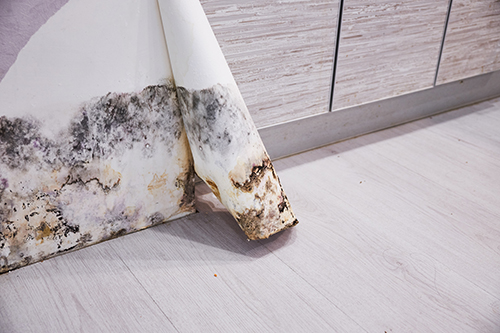 At Swanton Energy Services, we're proud to be one of the leading providers of heating, cooling, and IAQ services in Middletown. Our upfront pricing starts with a free estimate so that you always know what to expect when it comes time to approve work and pay the bill. With EPA and EnergyStar-certified products, you know that any system we install meets the highest quality, environmental, and safety standards. With a history of providing excellent customer service from the day we started business in 1977 until now, Swanton Energy Services has always been dedicated to offering the best possible customer experience. We deliver exceptional service by working with the best team of IAQ experts. And, we connect you with professionals that know how to work on HVAC systems, air scrubbers, and humidity control systems for comprehensive indoor air quality solutions.
When you're ready to have cleaner indoor air quality in Middletown, give us a call! At Swanton Energy Services, we combine local knowledge with the care you'd expect from a family-owned company.
We also offer indoor air quality services in: